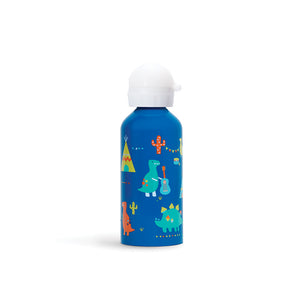 Penny Scallan Design Stainless Steel Drink Bottle - Dino Rock
Keep your kids hydrated with our stylish and practical drink bottles.
Meet the Dino Band. At night-time, as Mum and Dad's lullaby fades away and you drift into dream, the Dino Band takes over with rocking tunes and thudding beats.
Made from food grade stainless steel
BPA free, spill proof lid
Size: 500ml
Care Instructions
The best way to clean drink bottle is with a bottle brush, a long handle brush that helps ensure that the bottom and sides of the bottle have been properly scrubbed, great for sticky drinks such as cordial.
---
We Also Recommend
---